Who Are Genetic Testing Laboratories?
Genetic Testing Laboratories are your experienced, Australian based DNA testing service provider offering cheap DNA testing services and an affordable paternity test. Our home paternity test includes testing alleged father, mother and child and starts at only  $295 . There are no hidden fees. Your DNA test results are conclusive and accurate because our testing is carried out in highly accredited laboratory to ensure you get results you can trust. With GTL, you can have the assurance of speedy results, issued in just 5-7 working days from receipt of your samples at the Lab, because our short turnaround times mean less stress for you. If your case is urgent, we also offer an express DNA testing option for our paternity and maternity tests which will enable you to get those results in just 3 working days (from the moment samples reach the laboratory)! The service is available for just a small additional fee.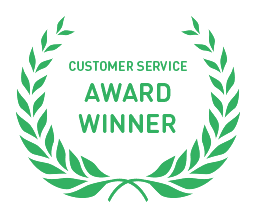 Discuss your Test: Contact GTL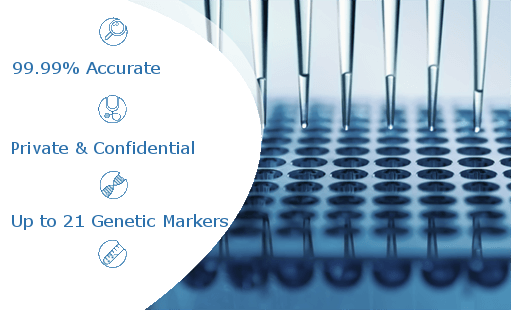 Our DNA paternity tests are available for both legal and personal matters and our legal NATA testing can be used for any court or governmental department within Australia. We are also able to provide you with Immigration testing that is accepted by the Australian Government Department of Immigration and Border Protection. All DNA testing kits are sent out by express post and are received within 1-4 working days, depending on your location. Your DNA paternity test includes:
Discreet and plain packaging for your DNA kit.
DNA kits sent with Priority Mail and received in just 2-4 working days.
Testing of the Alleged Father and Child with Mother optional.
Our Premium Quality Paternity Test includes comprehensive genetic markers.
Results are 100% accurate if the putative father is not the biological father and 99.99% accurate if he is.
Your results will be kept confidential and emailed in 5-7 business days from receipt of samples at the Lab.
Legal tests and home paternity tests accredited by ISO 17025.





Quality
Quality is in our DNA. We maintain the highest levels with every DNA test to provide you with a service that is faultless.
Accreditation
With the highest, globally recognised accreditations, you can be assured that we're operating to the highest standards in the industry.
Customer Care
We are a local DNA testing company with a team of experts ready to answer all your questions and guide you throughout the process.
How It Works
1
Order Test Kit
2
Send Samples
3
Receive Your Results
Why Choose GTL Australia?
GTL is based Australia with offices in Springwood, Queensland, Victoria, Perth and New South Wales. From our local offices, we assist all our Australian clients. Most of our DNA testing including our home paternity testing, DNA profiling, sibling DNA tests and the whole range of relationship tests require a quick and simple sample collection using orals swabs which we provide in a kit. Our at home DNA paternity test includes easy to follow instructions, sampling kit and return address envelope. Samples are collected in the privacy of your own home. Results are available in 5-7 working days and are highly accurate with results up to 99.999999% for an inclusion. We are an international company and can provide our services not only to Australia-based clients but to clients anywhere in the world. Whilst most of our tests simple require mouth swab samples, we also offer the option to test other samples such a hairs or stains of biological material. You may view a full list of samples here.
Carrying Out Your Test
GTL Australia's DNA paternity testing is the most powerful tool available to determine human identity. In addition to the high-quality DNA paternity tests offered, GTL has some of the lowest prices available in the industry. You can feel reassured that your DNA test is handled by the most competent scientific team. All this is offered at the lowest cost available. If you process your order on any working day before 4 pm we will send out your kit on that very same day. We provide you with step by step instructions which make the whole procedure a walk in the park. If you have chosen a legal test, the cost of posting the kit to your chosen doctor for sample collection is at no added cost. GTL Australia offer the lowest priced NATA accredited legal DNA paternity test besides a vast range of clinical and molecular tests. The testing fee includes your DNA kit that is sent by express post to your chosen health professional and all the paperwork you need to establish a legal chain of custody for the DNA samples. Results are valid for legal requirements within Australia. For more information about our testing portfolio, please visit our full list of DNA testing services.
Thank you easyDNA for all your assistance you made this experience so simple and it really is easy!. Your company's professionalism and discretion is second to none.

This for me was a very complicated process made very easy. Thankyou.

Everything was carried out to my satisfaction in a friendly efficient and professional manner

Service was wonderful and staff were very friendly and explained everything

Very happy with the service I received. Customer support is excellent and would absolutely recommend your services to others

The service and communication we received were very good. The process in what was a difficult time was made easier by the support and help we received