Springwood, Queensland – 17th November 2014 – Genetic Technologies Limited sponsor The Martlets Hospice, a charity which cares for terminally ill people, as part of its diversified mission to make a positive contribution to society.
The Martlets Hospice was set up in 2007 but is not part of the NHS, in fact receiving only 29% of its running costs from the NHS. Like most charities, it relies heavily on funds to be able to achieve its aims and sustain itself. A representative from the charity succinctly gives insight into The Martlets' purpose, highlighting its mission in the following way "We believe that each and every person is entitled to a good death and provide the very best end-of-life care to those dying in our community.
We ensure that our patients die with dignity in a loving and caring environment and our Hospice at Home nurses enable patients to stay at home for as long as possible during their illness and to die at home if that is their wish. Patient choice, dignity and independence are a key factor in all that we do."
Genetic Technologies Limited (GTL) is an international corporation with a head office and laboratory in Las Cruces, USA and offices in Brighton, UK and Sydney, Australia. Over the years the company has sought to offer its support to various charities not only by offering financial support but offering assistance in various other ways including subsidised, free or discounted DNA testing via its Helping Hand Fund. Asked about the sponsorship of The Martlets Hospice, the Sales and Operations manager for Genetic Technologies Limited, also known by its acronym GTL, states that "our company has worked with other social organisations, charities and immigration services and we have chosen to partner with The Martlets in Sussex as part of our drive to support local charities in each of our locations worldwide."
The Martlets is based in Hove, East Sussex and cares for over 1000 terminally ill patients every year. Genetic Technologies Limited have reached out to The Martlets Hospice and the company's donation will pay for patients' meals over the Christmas period and help give them "a pleasant Christmas, alleviating their difficult plight during the coming festive season".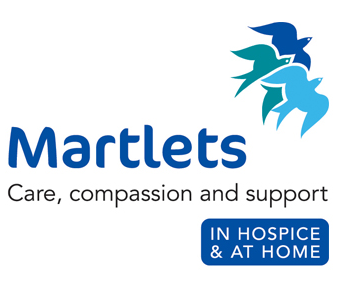 "We are so grateful to GTL for so kindly sponsoring a brick in our Welcome Gallery and for providing the money which will pay for all the Christmas meals for all our patients over this Christmas period. Our staff always make sure that patients who are in the Hospice at Christmas have an enjoyable time along with their visitors and loved ones and it is so kind of GTL to sponsor the Christmas meals which I am sure will be greatly enjoyed by our patients. We do appreciate such generous support for our patients and thank all at GTL who made this kind donation possible."
Elizabeth Baxter, Head of Major Individual & Business Giving at The Martlets Hospice said "Genetic Technologies Limited have kindly sponsored a glass brick in the Welcome Gallery at Martlets Hospice. Sponsorship raised in this way goes to fund the 18 bed In-patient Unit which provides compassionate care 24 hours a day, 365 days a year and includes expert nursing, symptom control and pain relief. The money donated by GTL will specifically pay for all the patients' meals over the Christmas period this year, ensuring that our patients have an enjoyable festive time whilst in the Hospice. We do appreciate such generous support for our patients and thank all at GTL who made this kind donation possible."
Notes for Editors:
About GTL

All Court Approved DNA Test requests will be performed by a laboratory which has been accredited by the Ministry of Justice as a body that may carry out parentage tests directed by the civil courts in England and Wales under section 20 of the Family Law Reform Act 1969.
Media Enquiries:
info@gtldna.com.au
0333 300 3130