In Australia, we're approaching that time of year when the sun sets earlier, we drag out the cosy blankets, and reach for all manner of comfort foods to warm us on those cold nights!
We've just finished another fabulous Easter, filled with friends, families, and perhaps for some, a little too much festivity! For those of us who may have gotten a little too carried away with the chocolatey delights brought by the Easter bunny, now is the perfect time to reassess our health, wellness and fitness goals.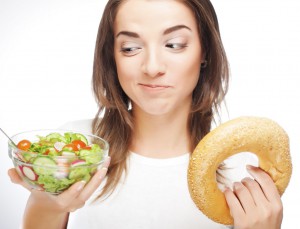 We can blame bad food choices on our lack of willpower, and our aversion to exercise to being time poor, but did you know that our DNA can tell us a lot about how prone we might be to a number of health issues?
As the saying goes 'Information is power', and GTL Australia's NutriFit DNA Health Screening Test can provide you with all the information you need, and help you revaluate your overall health objectives. The test provides you with a tailor-made guide to nutrition and exercise based on your personal genetic makeup, giving you all the tools to start becoming the best version of you ever!
A sample of your saliva is all that is required to get you on the right path, using Next Generation Sequencing Technology (NGS), which provides fast and accurate results. Your results will be available in 4-6 weeks, and will provide you with a personalised analysis of your metabolism thresholds for caffeine, alcohol and lactose, as well as your preferred nutrient requirements.
GTL Australia analyses over 110 genetic variations, and your results will tell you if you are predisposed to some of the more common ailments that we all worry about, including obesity, bone strength, blood sugar issues and cholesterol. You will also benefit from knowing how your body responds to basic nutrients like carbohydrates and the different types of fatty acids.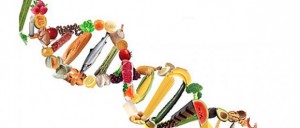 Scientists have discovered that variations in our genes determine how successfully our bodies metabolise certain compounds. For example, people with a variation of the CYP1A2 gene (which metabolises polyunsaturated fatty acids) metabolise caffeine more slowly than other.
This puts them at an increased risk of heart attack and hypertension if they drink more than a couple of cups of coffee a day. Which isn't the greatest news if you're a 6 cup a day coffee drinker, but it's great to be able to have the tools to do something to turn your health around.
Feeling tired and run down but not sure why? The test also assesses your genetic risk for lacking important vitamins and minerals. From this, you can adjust your diet, using the recommended food products that will meet your unique needs.
Along With your results, you will also receive a guidebook, which clearly explains the background to the science of the NutriFit test, the genes analysed in your test (and what these genes do), a comprehensive nutritional guide to make meal planning a breeze!
GTL Australia provides a safe, simple test with accurate results. We look forward to assisting you on your path to better health, fitness and wellbeing.
By analysing your genes, we can help you fit into yours!