We've all heard the saying that somewhere in the world, everyone has a doppelganger, an unrelated person who looks exactly like us. Around 4% of people in the world really do have someone who is their mirror image, a twin! Twins have been a source of fascination throughout history, appearing in mythological folklore, revered as either good or evil, paraded as oddities. Twins have been celebrated in literature, portrayed in film, and in real life, studied endlessly. In Australia, around one birth in every eighty will result in twins!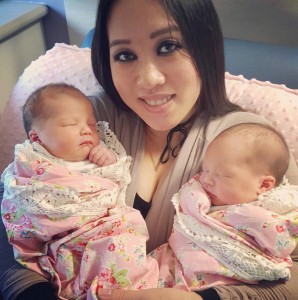 So what is a twin, how are twins formed genetically, and how can you discover what type of twin you might have?
A twin is essentially two offspring resulting from one pregnancy. Identical (monozygotic) twins develop from one fertilised egg that contains a single set of genetic instructions, and Fraternal (dizygotic) twins develop from two different eggs. Twins can either look very similar, growing up with few people being able to tell them apart, or they can look vastly different, on very rare occasions even having different hair, eye and skin colour!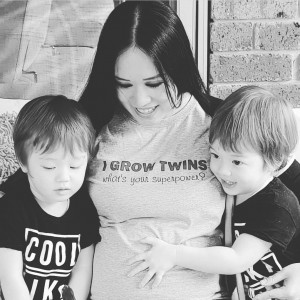 As a parent of a terrific twinning twosome, there may come a time where you would like to know if your twins are Identical or Fraternal. This could be for medical reasons, or simply to give you peace of mind. GTL Australia's Twin Zygosity DNA Test has assisted many parents in discovering the unique genetic information specific to their twins. With a 99.9% accuracy rate, the test is affordable, painless, and can be done from the comfort of your own home, while watching the classic Arnold Schwarzenegger Danny DeVito film Twins, of course!
Busy Australian mum Sophia Brown, from Sydney, is the proud parent of two sets of identical twins, Ethan and Harley, and Camilla and Madison. Sophia and her husband Paule always thought that Ethan and Harley were Fraternal twins, as they were in separate sacs when born, and had subtle differences in their appearance, despite being almost identical in meeting their baby milestones. Wanting to know once and for all, Sophia ordered a Twin Zygosity DNA Test from GTL Australia's 'twin' company, Easy DNA. The boys were found to be Identical, with identical DNA, a surprise for Sophia and Paule. Sophia spends what little spare time she has documenting her double trouble twin life on her Twins and a Blog website, as well as showing off her gorgeous, unique family on her Instagram page, twinsandablog. GTL Australia prides itself in providing the Twin Zygosity DNA Test to clients in an easy to perform mouth swab format, which will deliver your twintastic results within 5-7 working days from receipt or your samples.

Amazing Twin Facts.
1. Identical Twins DO NOT have identical finger prints!They start out in the womb with the same fingerprints, but during weeks six through 13 of pregnancy, as the babies start to move, they each touch the amniotic sac, and unique ridges and lines are formed on each twin's hand that result in different fingerprints.
2. 40% of twins develop their own secret language. It is said that this occurs because twins use each other as models for language development, but often disappears as the twins get older.
3. 4921 sets of twins were born in Australia in 2015, but this is only a moderate number, compared to Benin, in Africa, which has a reported 27.9 twins per 1000 births!
4. The first wife of Feodor Vassilyev (b. 1707–c.1782), a peasant from Shuya, Russia, gave birth to 16 sets of twins.
5. A Gold Coast high school reported having 26 sets of twins in 1992, including 2 sets of teacher twins! Talk about double vision!
Famous people with twins.
Tennis golden boy Roger Federer (2 sets of twins!)
Mary, Crown Princess of Denmark (but she'll always be an Aussie to us!)
Singer Beyonce
Actor George Clooney
Chuck Norris