Knowledge that isn't sugar coated: National Diabetes Week. 7-14 July.
Diabetes is one of those diseases that everyone has heard of, most of us know someone who has it, but few of us know exactly what it is, and how to manage it.
Diabetes is a multi-faceted, serious disease that affects around 1.7 million Australians.
There are three main types of diabetes, Type 1, Type 2, and Gestational.
In Type 1 Diabetics, the cells within the pancreas that make insulin are destroyed by the body's immune system. Without insulin, the body's cells cannot turn glucose, or sugar, into energy.
Type 1 diabetics rely on daily insulin injections, or an insulin pump, to provide the insulin that their bodies cannot produce. Type 1 diabetes is an autoimmune disease, with no known cause, and unfortunately it cannot be prevented.
Similarly, Type 2 Diabetes has no known cause, but there are many risk factors that can be avoided to assist in staying diabetes-free. It is a progressive condition in which the body becomes resistant to the effects of insulin. Essentially, it is a combination of ineffectual and not enough insulin. Sometimes the body completely loses the capacity to produce enough insulin in the pancreas.
Type 2 diabetes has strong genetic and family related risk factors, and can be effectively managed through a combination of diet and exercise.
The third type, Gestational Diabetes, as the name suggests, only occurs in pregnant women, and will more than likely disappear once the baby has been born. It is diagnosed by using glucose tolerance test. This involves ingesting a sugary liquid, and then undergoing a blood test to record your blood glucose levels. A higher than normal result indicates gestational diabetes. Like Type 2 diabetes, gestational diabetes can be managed through diet and exercise that if tailored to both the mother and her unborn child.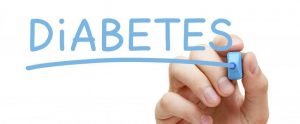 If you're curious about your susceptibility to diabetes, or would like to gain knowledge about the keys to managing diabetes, GTL can assist, with our Personal Genome Analysis (PGA) test.
Using unique Next Generation sequencing technology and genetic bioinformatics software, this screening test assesses the variations in more than 110 different genes.
While all of this sounds very complicated and 'science-y', you can feel safe knowing all that is required of you is a quick and painless saliva sample, from which a DNA analysis is made.
Due to the strong link between diabetes and family genetics, the PGA test can provide you with vital information and lifestyle strategies that may help to intervene or manage the disease. Your analysis report will provide you with a list of the genes analysed, medical advice and possible preventative measures, a clear visual of your individual genetic results, and a background to the scientific research upon which the test is based. Additionally, the analysis provides information on how your body may react to diabetes specific medications, including blood sugar regulators.
National Diabetes Week runs from 7-14 July. This year's theme is 'It's About Time', and aims to highlight measures of early detection, as it is often diagnosed too late, which for some people, leads to a lifetime of poor health. The awareness week encourages everyone to be able to recognise the possible signs of diabetes.
Ask yourself the 'Four T's' questions, and see how you go.
Thirsty – Do I have a constant, unquenchable thirst?
Toilet – Am I going to the toilet a lot?
Tired – Am I more tired than usual?
Thinner – These jeans are swimming on me. Have I recently lost weight for no apparent reason?
These are the tell-tale signs that something could be amiss, and it's definitely time to see your doctor. You can support National Diabetes Week by donating money that will go to vital research, awareness and education programs, and services for those at risk of, or living with diabetes.
GTL wants Aussies to maintain high standards of heath, and stands behind the great work undertaken by the researchers at Diabetes Australia.
There is a wealth of information to read, and action to be taken, to ensure that you effectively reduce your chances of becoming victim to this disease that unfortunately has a growing prevalence.
Let GTL and the Personal Genome Analysis test get you started to live your sweetest life!