Parenting. It's full of rewards, challenges, stresses and happy moments.
Parenting also brings about a wealth of worry, because babies, toddlers, tweens and teenagers unfortunately don't come with an instruction manual!
From the happy announcement of a pregnancy, we stress about so many things.
'Is my baby growing healthily?'
'Am I eating enough nutritious food to nourish my baby?'
'Should I get tested for this genetic condition?'
Our minds race constantly, and the list of things to consider is never ending.
Then, one magical day, our baby arrives, red faced and screaming, and just perfect. Cue another set of worries.
'Is my baby eating, sleeping, pooing enough?'
'My baby isn't reaching her milestones, should I be worried?'
We do everything we can to ensure our babies and children are happy, safe and healthy throughout their lives, for our own peace of mind, and to take action if anything needs to be done.
GTL wants parents to provide their children with the best start in life, and can help alleviate some of the worry that parents experience. Nova is GTL's newborn genetic test, and is appropriate for newborns through to five years of age.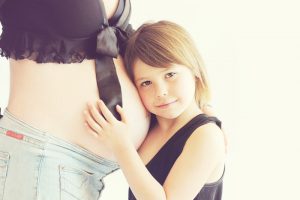 The Australian Institute of Health and Welfare statistics indicate that each year, more than 4500 babies are born with defects that are diagnosed at birth, or soon after.
Every state in Australia currently offers screening for five of the most common conditions, including congenital hypothyroidism, cystic fibrosis and a number of amino acid disorders.
NOVA is a screening test which encompasses 50 inherited disorders. The test can prove a vital tool in the early detection, referral and subsequent treatment of babies and children who identify as being at a high risk of developing the screened disorders.
With a 99% accuracy rate, NOVA provides information pertaining to a host of potentially manageable disorders, and uses Next Generation sequencing technology to determine the likeliness of your precious bundle having an adverse reaction to 20 medications.
The test is suited to newborns, those who have hit the terrible twos, all the way up to feisty five year olds.
Children with a history of inherited disorders, those from a demographic with an increased risk of genetic disease, and those who may have missed their regular screening are strongly encouraged to take the NOVA test.
NOVA is an easy and logical step to take in alleviating some of the worry that comes with being a modern day parent. It is the ideal gift to give yourself, and your infant, for some postnatal peace of mind.