To say that a woman's life in the twenty-first century is busy is an understatement.
We're constantly told that we can do it all, that we can have it all, that we should be constantly striving to meet what seem like impossible standards in all facets of our lives.
We prioritise our partners, our children, our families and our friends, putting their needs before our own, time and again.
As much as we all love pleasing everyone in our orbit, sometimes, as the saying goes, 'something's gotta give.'
Women's Health Week is right around the corner, running from September 3-7, and is a timely reminder to get off the monotonous treadmill, celebrate our worth, and consider how we can optimise our own health, so that we can continue to be the best for our loved ones, and more importantly, for ourselves.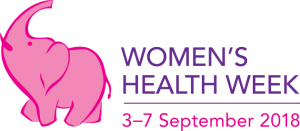 Founded in honour of renowned medical practitioner, Dr. Jean Hailes, Women's Health Week is about putting ourselves first, and making positive health changes that can last throughout our lives.
The changes we make can also influence other women to take steps towards a healthier overall lifestyle. The week attracts the support of businesses, community organisations, sporting clubs and last year boasted more than 1500 health related events held around the country.
GTL Australia are strong supporters of helping every woman live her healthiest life, and offer a suite of DNA tests that can assist in achieving specific health goals, or provide peace of mind for a range of health questions. A number of GTL Australia's targeted tests align perfectly with the themes presented during this year's Women's Health Week.
GTL's Personal Genome Analysis allows women to gain further insight into their individual genetic makeup and how it might influence their lives. This fits in well with day 1 of Women's Health Week, which focuses on bringing silent and seldom talked about topics out in to the open. The Personal Genome Analysis provides client with information and recommendations on how to reduce the risk of developing a range of diseases, including:
• Alzheimer's disease
• Celiac disease
• Colorectal cancer
• Heart attack
• Multiple sclerosis
• Psoriasis
• Restless leg syndrome
• Rheumatoid arthritis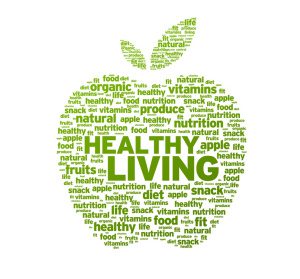 Women's Health Week also focuses on the importance of mental wellbeing, and hormone management, two vital factors on any woman's overall health agenda.
GTL Australia's Karmagenes Personality Test can help women to gain insight into their personality traits, based on their DNA. Karmagenes is a psychological assessment which analyses the 'Big 5' personality traits, and is the most widely accepted and used model of personality to study personality in terms of how it changes over time and how it relates to other variables.
The Karmagenes Personality Test can help women to find out more about themselves, what genetically makes them tick, and can provide insight into a number of personality traits that you may have been questioning endlessly, without answers.
Many woman these days find themselves, 'wired and tired', a term that aptly describes those of us who are burning the candle at both ends, and are, to put it simply, utterly exhausted. We've neglected our health, and fitness, what was that again?
They say that the first step is often the hardest, so why not take the first big leap towards a healthier you by taking a simple, painless, individualised DNA test from the NutriFit family of tests?
Utilising Next Generation Sequencing Technology, all NutriFit tests comprise 35 different analyses and assess over 100 genetic variations that affect personal metabolism and physical characteristics. Find out how your body processes a range of different foods, and receive personalised recommendations about which eating plans and exercise regimes are most suited to your genetic makeup. Coupled with the information you will learn during Women's Health Week, you'll be well on your way to becoming a less stressed, and a more 'prepared for anything' type of woman!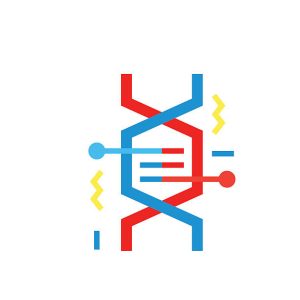 So why not let GTL Australia make your Women's Health Week into a Women's Health Forever?
Find a Women's Health Week event in your area. Participate and celebrate with like-minded woman who are passionate about living a well-balanced, healthy life.
To help you embrace your health and wellness goals and unlock the true potential of you, there is no time like now to organise a safe, non-invasive DNA test of your choice through GTL Australia, a proud advocate of optimal health and wellbeing for all women.
#myhealthfirst #generation